Join us Thursday, October 20th, 2016 at 5:00 pm as Sharon Bacon, Business Development Expert talks to us about having fun making connections.
Location: 1706 W Atlantic Blvd, Pompano Beach, FL 33069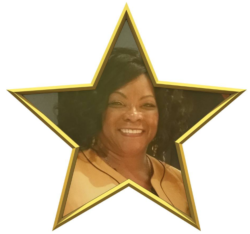 Sharon Bacon
She will teach us about the importance of entering a meeting or social event with intention, authenticity, and purpose to build relationships and gain clients.  Sharon has more than 40 years of experience working in the political worlds in California and Florida. Sharon has networked and met a multitude of business owners, corporate executives, small businesses and community leaders across the nation.
She formerly worked at the Greater Fort Lauderdale Chamber of Commerce as a business development executive and currently is a sales and marketing director responsible for business development at Symphony at the Waterways, an exclusive, high end community for active seniors and those needing assistance and memory care.
Sharon created Networthy Connections to guide business owners and representatives through the networking process to turn contacts into lucrative business relationships.  She stands by her motto that one must "walk the walk and talk the talk" in order to be a successful networker and relationship builder.
Learn how to GROW YOUR BUSINESS!